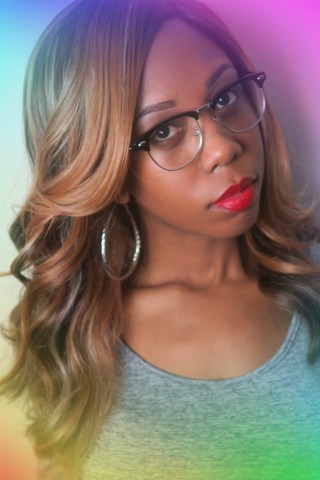 WHO'S WHO AT IMAGINON
Ever wondered who the lucky people are that get to work at ImaginOn every day? Welcome to our Who's Who at ImaginOn column, where we'll feature people who work in all corners of this magical building, from the scene shop and costume shop of the Children's Theatre of Charlotte to the circulation desk, the Spangler Library and Teen Loft of the Charlotte Mecklenburg Library. Say hello next time you see us in the building!
What is your name?
Cearra Harris
What is your position/company/role at ImaginOn?
Teen Services Specialist for the Loft
What does that actually mean you do every day?
As a teen services specialist I create and facilitate innovative and need based teen programs at ImaginOn and within the community.
If I were walking around the building, how would I recognize you?
I am easy to recognize, I usually have a bold hairstyle. I love trying new styles and colors, one week it'll be purple and next blonde.
What is the absolute coolest or weirdest or most fun part about your job at ImaginOn working for the Charlotte Mecklenburg Library?
The absolute coolest part of my job is being able to experience different cultures and connect with families from around the world. Playing with glitter slime is also a perk!
You know that game "Two Truths and a Lie," where you give three facts, and two of them are true and one is false? What are two truths and a lie about you? (*Scroll to the end for the false one!)
1. I am the oldest of 6.
2. One of my first pets was a cat named Wu. He was named after the Wu-Tang Clan, which is one of my favorite musical groups.
3. I'm adventurous and I've been sky diving!
What is your favorite play?
A Raisin in the Sun is my favorite play! I know the complete script.
What did you do before you came to ImaginOn?
I have always worked in the library field, but before starting my career I was a pageant queen.
If you could live in any imaginary world, what would it be and why?
Shrek is one of my all-time favorite movies. If I could live in any imaginary world it would have to be in the forest with him, Fiona, and Donkey. I am pretty sure we would all be best friends.
*The falsehood: I have never been skydiving.