Wednesday, January 13th, 2021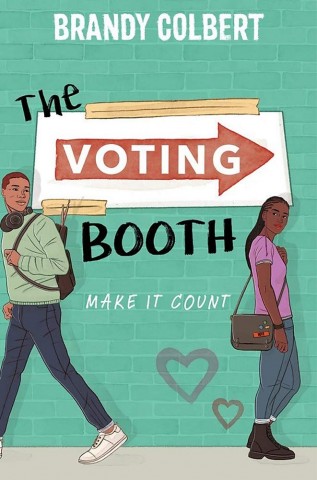 "You're not on the list".
Marva is a 18 year old, high school senior that is ready to change the world. She has been looking forward to election day for her entire life. Voting in her first official US election means that is it time for her to be a part of something extraordinary and make a difference. Marva hasn't spent the past two months knocking on doors, text banking, and registering new voters to cast her ballot and see someone else being turned away.
Duke is a 18 year old, high school senior that is not interested in this election. He just wants to cast his vote, get through the day, and play at his band's first paying gig. But he can't. He's not on the list. So when Duke gets turned away, Marva steps up to help. After all, the right to vote is too important to throw away. While Marva and Duke travel together to find the right voting location, pursue one of the most important rights of Democracy, and maybe find a missing cat, it's clear they are connected in more than one way.
Voting Booth is full of adventure, activism, funny, and a little romance. It is a great book to read for almost everyone. It shows how important it is for everyone to exercise their right to vote, no matter what. One of the things I liked about Voting Booth is how the author makes the characters seem real with their personalities and backstories, main characters, and side characters. Voting Booth teaches readers that you can't wait around for change, you have to be the change. You can find Voting Booth by Brandy Colbert at your branch of the Charlotte Mecklenburg Public library and hopefully in your school library. Happy Reading!
Book Review by Jordan J. (a student at Piedmont Middle School)
Click here to check out "Voting Booth"
This book review was submitted via Virtual Community Service Program