Saturday, September 19th, 2020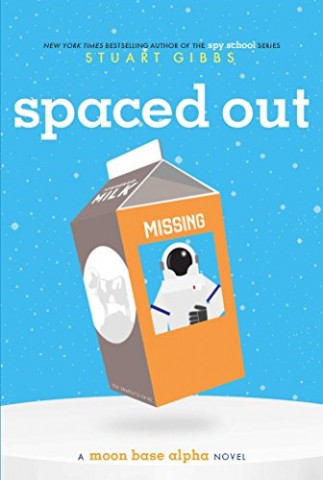 Book Review by Gowri M. (6th Grader at Piedmont Middle School)
Rating: 4/5 (Checked Out Through A Digital Copy)
Once again, a mystery strikes in Moon Base Alpha. In this second book of the moon base alpha series, the commander, Nina Stack, suddenly goes missing! There isn't a lot of space to hide in on the tiny moon base, and Nina could never survive outside of the base because there isn't any oxygen on the moon (except for their base). But the Moonies, the people living on the moon, can't find a single trace of her nor any sign that she might still be alive in their surroundings. They searched every inch of the headquarters, every single construction map of the place, and yet, nothing! And so, 12-year-old Dashiell Gibson is on the case again. But even though he's the best detective on their little base, this new mystery's struggling his mind. Luckily, Dash had accidentally made contact with an alien from his last mystery and she provided him with some information that Nina was still alive, faintly. But Dash can't tell this to anyone because this contact, had to remain a secret. But even so, if Nina is still alive, where could she be?
Moon Base Alpha is an incredible series telling the fictional adventures that happened on the moon. Spaced Out is the best book in the series in my opinion, including science-fiction, mystery, and humor. I especially found the way Stuart Gibbs ended the mystery very intriguing! Never, did it cross my mind, how the mystery had ended the way it did! And along the way, the story had major high-stake scenes, full of mystery and adventure. I'm sure that every kid (or adult) who reads it, will find it to be interesting.
Click here to check out "Spaced Out"