Wednesday, November 4th, 2020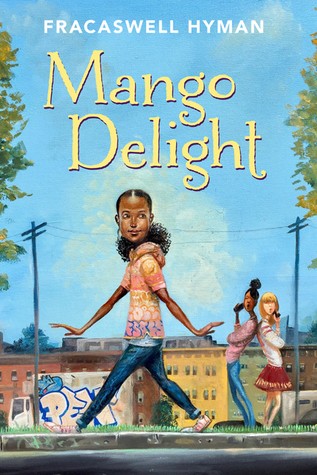 Book Review by Jordan J. (a student at Piedmont Middle School)
Rating: 5/5
Everything truly comes falling apart after Mango accidentally drowns Brooklyn's new phone. Her best friend, spot on the track, and her father's job are all gone because of it. When things can't get worst, Brooklyn and Hailey Joanne play a cruel prank by signing Mango up to audition for the play knowing she will have to sing in front of a crowd! But when Mango gets the leading role, Hailey Joanne wants to become Mango's best friend. With Hailey Joanne's family being super-rich, becoming her friend might be the perfect way to fix her family dilemma. As time goes on Mango is forced to reflect on what type of friend she is and choose what kind of friend she really wants to be. 
I like this book because it makes you think about how you treat your friends and how you want to be treated. This is a great book to read starting in 3rd grade. Through the book, Mango learns how to trust herself and her friends. Most people can relate to Mango and all of her friendship mishaps, like when Mango found out Brooklyn wasn't the very best friend she could have been and when Mango was feeling alone and left out without a best friend. As you read Mango Delight, the author convinces you that Mango and her friends are real enough to walk out of the book. I rate this book a 5 out of 5. Mango Delight will keep you reading until you finish the book. You can find Mango Delight by Fracaswell-Hyman at the Charlotte Mecklenburg public library and on ebook at their website. Happy Readings!
Click here to check out "Mango Delight"
This book review was submitted via Virtual Community Service Program